WE CREATED ISPLACK TO BE DIFFERENT THAN ANY OTHER BODY CARE COMPANY. BECAUSE WE BELIEVE THAT WHAT AN ATHLETE PUTS ON THEIR SKIN MATTERS.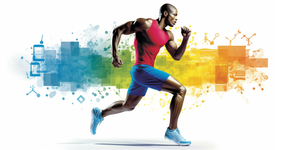 OUR MISSION
At iSplack, we believe in focus. Our mission is to ensure that every athlete has access to the highest quality sports performance body care products. We refuse to accept the status quo and believe that the products athletes use on their skin can be high performance and contain good-for-you ingredients. We promise to continue working hard every day to create the best products for you, the athlete.
OUR STORY
Our journey began when one of our co-founders discovered the alarming fact that most eye black products on the market were made in China and contained harmful chemicals. This sparked the idea to completely reinvent eye black. We've since built a company on the belief that athletes deserve better. Our forward-thinking, science-backed collection of body care products lives at the crossroads of performance and health. We've turned our ideas into reality and we're just getting started.
MEET THE TEAM
Meet JP and Aaron, the founders of iSplack. They created iSplack out of a shared passion and frustration. As athletes and parents themselves, they refused to accept the claim that body care products must contain harmful chemicals in order to be effective. They noticed that while so much focus was being directed at athletes' equipment, almost none was being paid to every athletes' universal uniform and largest organ—their skin. So they did something about it.